Welcome to Maninder.com (Mani is Perth based Researcher)

Here you will find Maninder's research, trends and views on issues and topics related to career and job hunting, companies and employers, recruitment consultants, internet, technology, cyber law, study options in Australia, health, sports and sportswear.
I am researcher, observer and my main areas of interest are :
Job and Recruitment Market
Immigration, Skills and University Education in Australia
Besides the above areas I am passionate about Sports and Tshirt Printing.
Since late 1990's I have been into website promotion and internet marketing and used some of my skills on projects related to Jobs and Career industry India and Australia.
Over the years the field of internet marketing has changed a lot but the thing that has remained constant is Good, Unique Content no matter which field you are in.
Some of the areas, tools and topics which have been part of my internet journey are:
Research and reviewing Competition(I always prefer niche areas)
Site Planning and Structure
Domain Name
Content Building and Optimisation
Web Hosting
Web Programming and Customisation
Link Building and Directory Submissions
Press Releases
email Marketing
Blogs with focus on WordPress and its Customisation
Social Media – Linkedin, Facebook and Twitter
Events, Seminars and Workshops
Legal Aspects including Cyber Law and Intellectual Property(IPR) Issues
List of 10 Skills that my colleagues have endorsed me for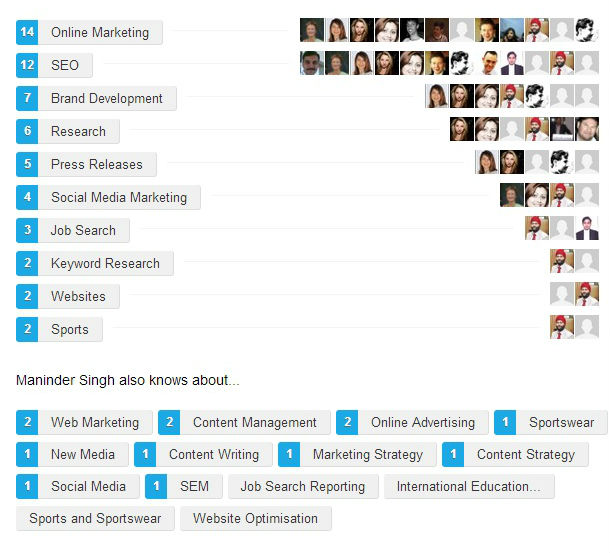 Contact Me
If you have a question, feedback, suggestion or need any support, email me
maninderweb @ gmail.com