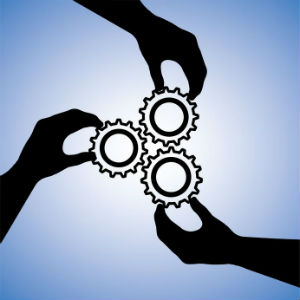 Sample Cover Letter Recruitment and Talent Manager Job (Example and Format)
Date
Name of Hiring Manager
Name of Company/Institution
Address
Dear (Personalise Whenever Possible):
Re: Recruitment and Talent Manager Position
I am writing to apply for the position of Recruitment and Talent Manager at University of Tasmania's Human Resources Section in Hobart/Launceston, as advertised recently on the University Website.
I have a degree in Human Resource Management with management experience and expertise in recruitment including:
a. Developing, reviewing and implementing recruitment strategies, frameworks, policies and procedures.
b. Managing and conducting recruitment processes and talent management
c. Capability to create recruitment advertising strategies incorporating digital media
d. Delivering training programs
I am familiar with a range of recruitment databases and eRecruitment systems and have good written communication and interpersonal skills, including the ability to effectively liaise with all levels of senior management and the ability to work in a
flexible and collaborative manner.
Please let me know if you have any questions or would like to see my detailed resume. You could review my Linkedin profile(Optional) and can reach me by phone at (61) 986-2325 or by email at name@emailaddress.com
I am looking forward to hear from you soon and possible time for an interview session.
Thank you for your consideration.
Sincerely,
FirstName LastName
Please note: If the Job Advertisement mentions then include the position title(Job Title) and position reference number in the cover letter.
Sample Resume Recruitment and Talent Manager Australia Job (Example and Format)
(You can customise and create a Resume that suits your need according to your skills)
Following are some important sections of a CV/Resume:
Header
Contact Information, inclusive of phone number and e-mail address
Objective/Summary/Summary of Qualifications
Objective: Short statement explaining what you are looking for in a position
Summary: One to two lines indicating the contributions you hope to make and your strengths
Summary of Qualifications: A list of three to five bullets listing both technical and non-technical skills, specifically your most marketable traits for a position
Education : Degree/Date awarded/University/Location, other related skills including computer and technical Skills
Awards/Honors/Achievements (Optional)
Professional Affiliations/Certifications/Licences
Interests (Optional)
Languages (Optional)
Publications/ Presentations (Optional)
Conferences/Training (Optional)
Citizenship (Optional)
Mention if you have proper work rights in Australia
Two principal class referees (mentors are acceptable for fresh graduates)
Sample Resume Template for Recruitment and Talent Manager– Example
---
Neil Fraser
Recruitment  and Talent Management Specialist
Sydney NSW
___
 
I have vast experience in Human Resource Management & HR operations by virtue of serving in small, medium and large organization in the FMCG Industry. I am a result oriented individual who aspires to work in an organization that values performance, celebrates achievements and provides growth opportunities both professionally and personally.
---
Work Experience
---
Talent Management Specialist
Pepsi Cola Beverages – Sydney NSW
June 2009 to August 2014
Talent Acquisition:
Managing Talent Sourcing & Selection process
Ensuring recruitment strategies focus on Diversity & Disability
Development & Execution of Orientation & On-boarding plan of new hires
Manpower Compliance & Head Count Reporting
HR Systems Administration & Management (SAP, Citrix & E-Flow)
 
Organization Development:
Conducting Employee engagement surveys across territory
Job Description management
 
Learning & Development:
Talent pipeline Development through multiple training programs designed around technical & soft skills
Designing training interventions & training material preparation
As an Intern
House Insurance – Parramatta NSW
April 2008 to Jan 2009
Account Opening for general Customers and Companies
---
RESEARCH & PROJECTS
---
• Research paper on the launch of Solar Energy in NSW.
• Project on assembling of Amusement Park in Queensland.
---
Education
---
MBA in Marketing
Management Institute, Gold Coast
February 2006 to June 2008
---
Additional Information
---
OTHER SKILLS
• MS Office. (Word, Excel Access, Power point)